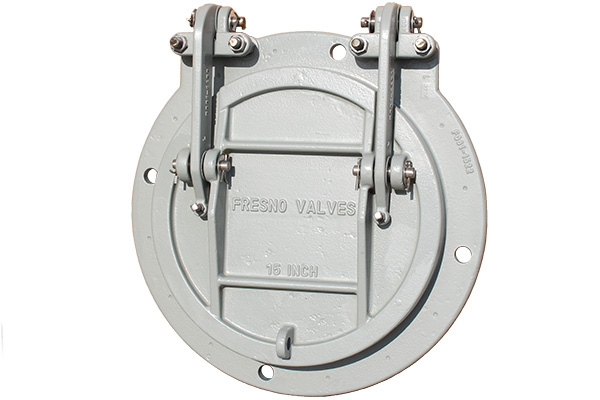 The Series 6200 Heavy Duty Flap Gate is designed to permit the outflow of water from a pipe or a structure to a body of water while preventing backflow of the same. It is frequently used in reservoirs, tidal basins, ponding basins, pump stands and storm drain systems where seating heads are less than 50 feet.
Features:
Fully adjustable top pivot points.
Dovetailed bronze or rubber seating faces.
Rugged cast iron seat and cover.
Versatile for mounting to headwalls or corrugated pipe.
Balanced design ensures maximum responsiveness.
Precision machined and ground seating surfaces.