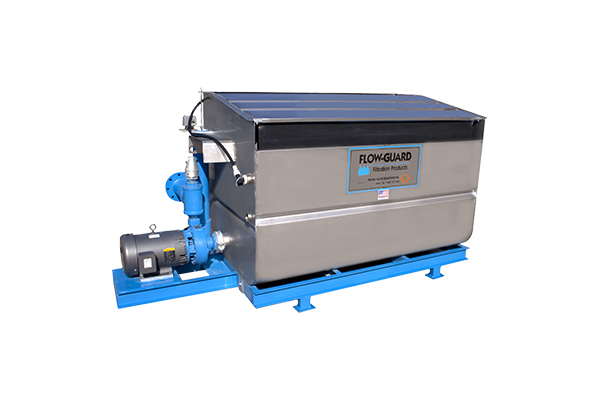 The Flow-Guard Backflush Recycle System is designed to eliminate the wasteful and problematic issue of backflush water disposal. This system captures backflush water, filters it, and returns it to the inlet of your media tank system. Standard unit comes assembled, complete with 15 HP Booster Pump (350 GPM at 65 PSI), and ready for easy installation.
Features:
Also available with 20 HP or high flow pump.
Saves water by eliminating backflush disposal.
Low maintenance.
Automatic self-cleaning.
550 GPM capacity.