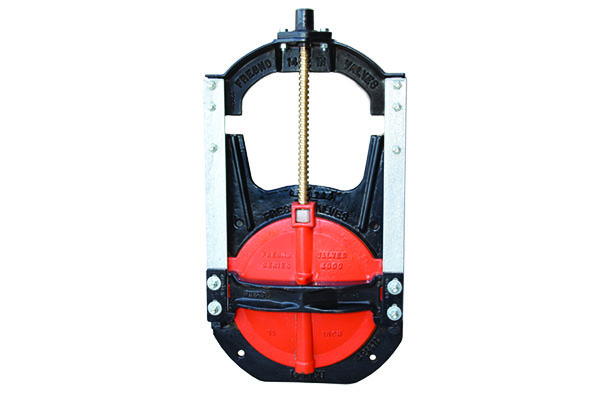 The Series 4200 Type W Pressure Gates hold pressure in both flow directions and are used in canals, flood control systems, pipeline distribution, waste water systems, oil refineries, and various industrial water control applications.
Features:
Rugged cast iron frame for long life.
Precision ground seats for watertight operation.
Single center wedge design distributes uniform pressure at seating surface.
Convex slide for greater strength.
Bronze stem provides smooth operation and corrosion resistance.
Holds pressure in both flow directions.