Our Story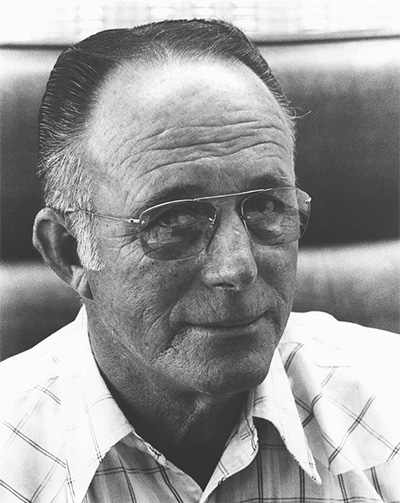 Our story begins in one room of rented living quarters in 1952. From the humble facilities at the old Fresno Air Terminal barracks, O.R. "Dick" Showalter began it all by manufacturing sheet metal distribution gates. Then, as the years went by, his expertise, previous experience, and business capability combined with acquisitions to result in remarkable growth.
In 1955 the company's name was changed from the original Showalter's Irrigation Appliances to Fresno Irrigation Appliances (F.I.A.). In 1958, F.I.A. acquired Martin Iron Works of Los Angeles, a famous name in the manufacture of gates and valves. One year later, F.I.A. added an aluminum foundry.
Already with an excellent reputation for quality and sound engineering design in its products, F.I.A. moved into its current facilities in Selma in 1974. This plant features one of the most modern non-ferrous foundries in the West, with capacities exceeding 50,000 pounds of brass and aluminum per shift. In 1975, the company named was changed to Fresno Valves & Castings, Inc. It was a name which more clearly reflected the separate but complementary activities of the corporation at the time.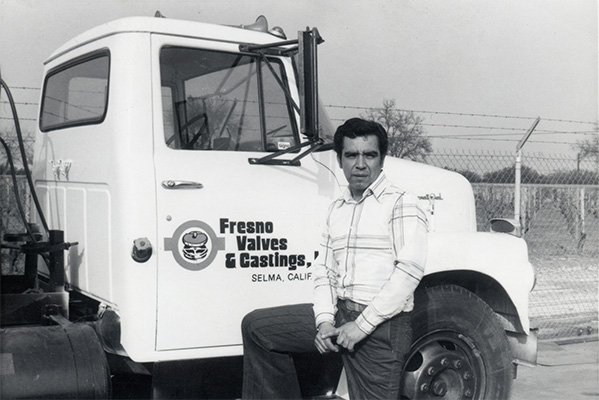 Fresno Valves & Castings acquired the Armco Gate division in 1982, which then began operating as Hydro Gate Corporation. In the year 2000, Fresno Valves sold its interest in Hydro Gate but retained its capabilities as one of the primary gate designers and manufacturers in the U.S.
In 1986, after extensive research and development, Fresno Valves introduced the Flow-Guard irrigation product line. The Flow-Guard stainless steel media tank was the first of its kind, and its innovative design quickly turned it into an industry leader. In 1997, the company made its newest acquisition, Pierce Fittings. The Pierce product lines had been relied on worldwide since 1932; and to this day, Pierce Fittings and Flow-Guard continue to be among the leading irrigation systems.
When asked about his thoughts on the success of the company in 1977, Dick Showalter stated, "The past is a wonderful memory, [but] I see our real growth just beginning." Today, Fresno Valves & Castings has eight offices throughout the United States, and it is serving markets around the globe. The success of Fresno Valves & Castings, Inc. is, and always will be, a tribute to the man that started it all.